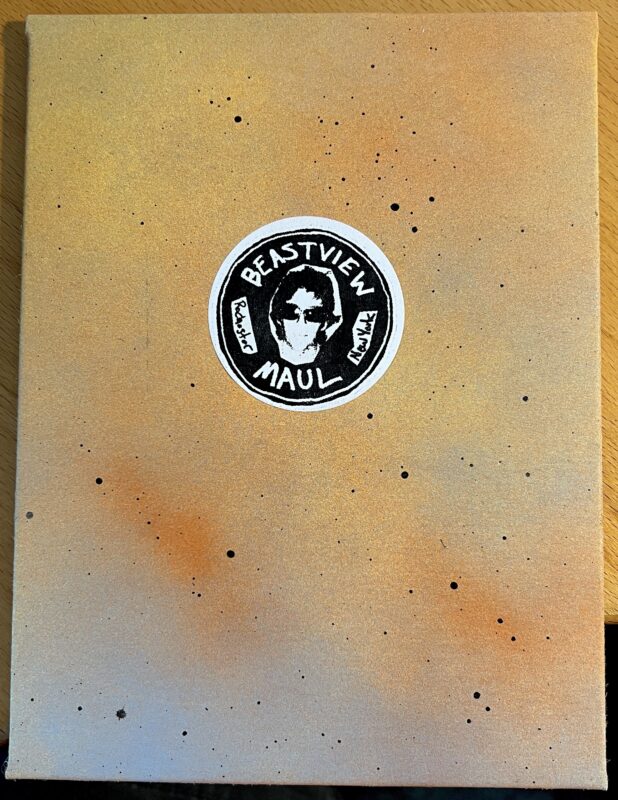 Beastview Maul
OUT OF STOCK
Lido Scuffle is the first recorded evidence of the Rochester New York based duo Beastview Maul. Beastview Maul is composed of Joe Tunis & John Schoen. Both members of long running (24 years and counting) psychedelic noise weirdo unit Pengo.
After about 10 years of lurking around and playing gigs in the deep underground of Western New York, Beastview deliver their first official release. A woozy attack on the dullards and creeps gumming up the World. The soundtrack to an entire culture putting on their best Armani suit and digging into a giant anthill to end it all. The Boz laughs as they eternally rot.
- T. Crisp. Culture Crutch Zine, Tockholes England
Comes in a chipboard envelope, hand painted with stickers.