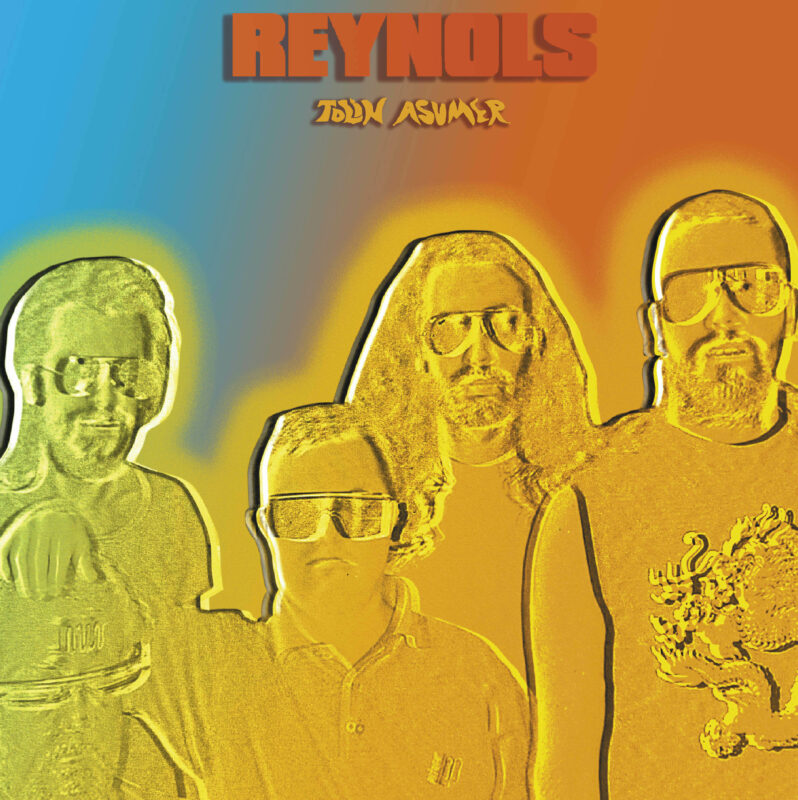 Reynols
Recent cover artists on The Wire magazine, Argentinian free-noise / psych / experimental group Reynols have been exploring the weirdo/underground landscape since 1993! Led by vocalist, drummer, and spiritual advisor Miguel Tomasin, this (now) 4-piece group are legends in underground music communities all over the world. The group is rounded out by Anla Courtis, Roberto Conlazo, and more recently, Pacu Conlazo.

Throughout their career, Reynols have collaborated with a wide range of internationally known artists, including US-based minimal composer Pauline Oliveros, Canadian outsider-rock outfit The Nihilist Spasm Band, New Zealand artist/label-honcho Birchville Cat Motel (Campbell Kneale), Japanese psych heavy-weights Acid Mothers Temple (known as Acid Mothers Reynols), as well as Damo Suzuki, CCCM, Stillupsteypa, and Nelson Gastaldi. At the 2001 No Music Festival, they also played a live set with Hugh McIntyre, Lee Ranaldo & Alan Licht.

On top of the band's various musical accomplishments, being featured in a number of documentaries, and international exposure in major magazines such as The Wire (UK), Miguel was also a recipient of the 2021 Henry Viscardi Achievement Awards (www.viscardicenter.org), which honors "advocates, role models, and innovators in the global disability community who, like Dr. Viscardi, are shifting societal perceptions, significantly improving opportunities, and enhancing the quality of life for people with disabilities."

With over 150 releases under their belt, Tolin Asumer is their first proper US release in almost 20 years. Recorded in Buenos Aires in 2018-2019, and then mixed in 2021, the record opens with Coliso Atomro, an echo-drenched Can-esque excursion into the other-world, with Tomasin taking the role of travel-guide. The use of a bouncing stereo echo-effect mesmerized the listener into a chaotic rock head-nod. The 2nd half of side A features the track Etrol Rene 5043, and its use of a meandering organ lead as bait, bring the user to the land of heavy-psych guitars, with drums driving in a motorik style for nearly 9 minutes, until settling back down into a swirly haze.
Side B starts with Manorla Acuplemo, a bite-size mid-tempo, almost blues, jammer, featuring Miguel's classic vocals-as-instrument style, and heavy tremolo-laiden guitar. The remainder of the side is a track called Ronero Manila Dus, which starts as a Middle-eastern inspired psych piece, building for nearly 8 minutes with its resonating and buzzing strings and low-end drone, and then slowly turning into a free-noise guitar/drums masterpiece, with the original drone weaving itself in and out.

RIYL: Can, Acid Mothers Temple, Amon Duul II, early Pink Floyd.

co-released with Feeding Tube Records.

Reynols "Manorla Acuplemo"
Interview on WAYO 104.3fm Rochester NY with Chad Oliveiri on All Systems Open