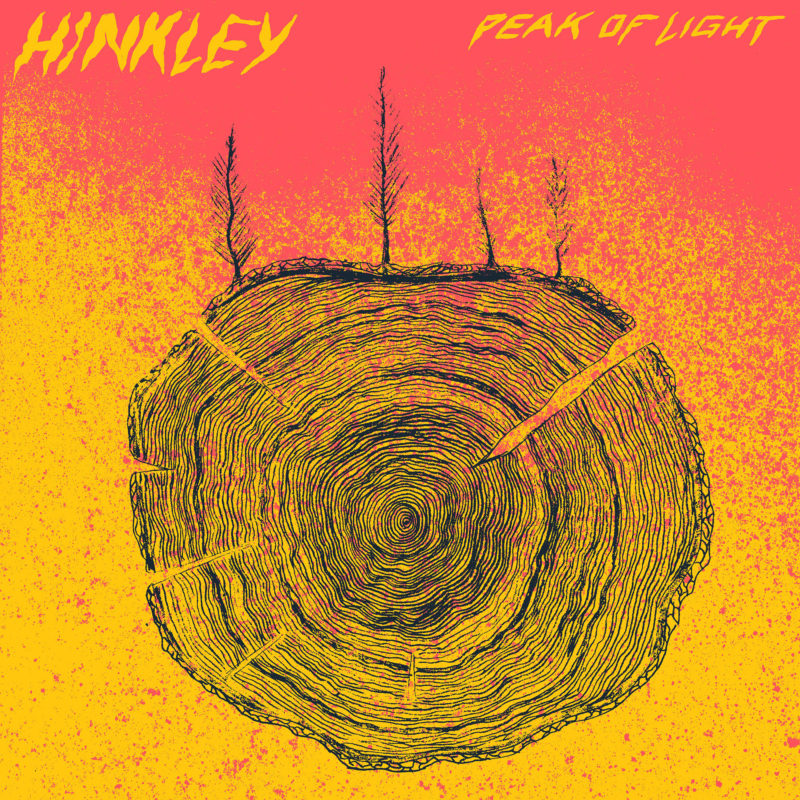 Peak of Light
LP
In a haunted ballroom on the outskirts of the industrial wasteland that is Rochester New York, one hears the strains of cracked country music swimming in the arteries of the urban circulatory sewer system. A deeper investigation brings somewhat into focus the band Hinkley. Veterans of Western New York's music scene who have slogged thru the clubs and are arriving at the post-everything NOW with their new LP Peak of Light.
With Peak of Light, one can pick up microdoses of Crazy Horse, The Band & Badfinger mixed with 4AD bliss drones and walls of MBV fuzz & rumble, creating idiosyncratic beauty that's not afraid to bare its bruises.
Will Veeder's vision and vulnerable vocals are filtered thru the greasy lens made up of veteran string benders Jona Toll & John DePuy. Anchored by the swing & clatter of percussionist Charles Leport.
Peak of Light warrants multiple spins to pick up on the subtleties swimming beneath the main body of the music. There are also moments when the sound hovers in the air and makes you breathe funny. From the retina rearranging cover art to the deep pockets of rock spilling from the vinyl grooves, Peak of Light is a mature, yet still reckless record, and at all times totally engaging.
The focus is now crystal clear. Peak of Light is beyond bright. Put on your shades and put the needle on the record. -- John Schoen