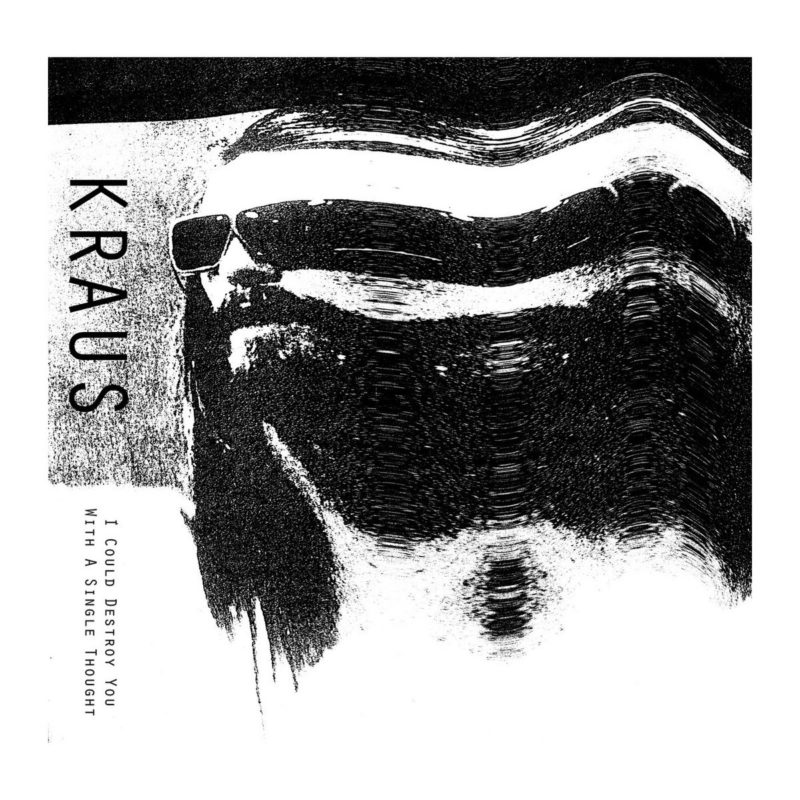 I Could Destroy You With A Single Thought
CASS
Previously self-released on CDR, 2004 - and on vinyl LP by Ultra Eczema, 2015. Recorded in Dunedin in 2001, and in Auckland in 2004. Sleeve art by Dennis Tyfus. Layout by Kryptinen Käki.
"I Could Destroy You with a Single Thought', by New Zealand's mysterious bedroom legend Kraus, was originally self-published as a CDR in 2004. I am quite sure it is the most played CDR at the UE office, and after 11 years it still plays. It is also our very first reissue, and happens to coincide with our 18th birthday.
We usually rant a little here, in pseudo poetic antics, trying hard to describe how a record sounds and looks. This time you'll have to trust us that it is one of the best albums of psychedelic bedroom anthems you'll ever hear: all hits, in a classic way. We have just released it on vinyl so you (and me) can find it easily; no more digging between hundreds of spineless CDR sleeves. Nerds! limited to 200 handnumbered copies"
"'The superpowered arrogance of the title matches the pains taken to craft this 10-track instrumental album, somewhere between a pop Moog record and the harshest no wave. Short melodic and rhythmic figures are worked hard into the knife edge between queasy claustrophobia and rigorous brilliance. By turns evoking glam rock and cold wave, Kraus takes up the Crude aesthetic and makes the most exciting contribution in a while to the local underground.' - Jon Bywater, NZ Listener