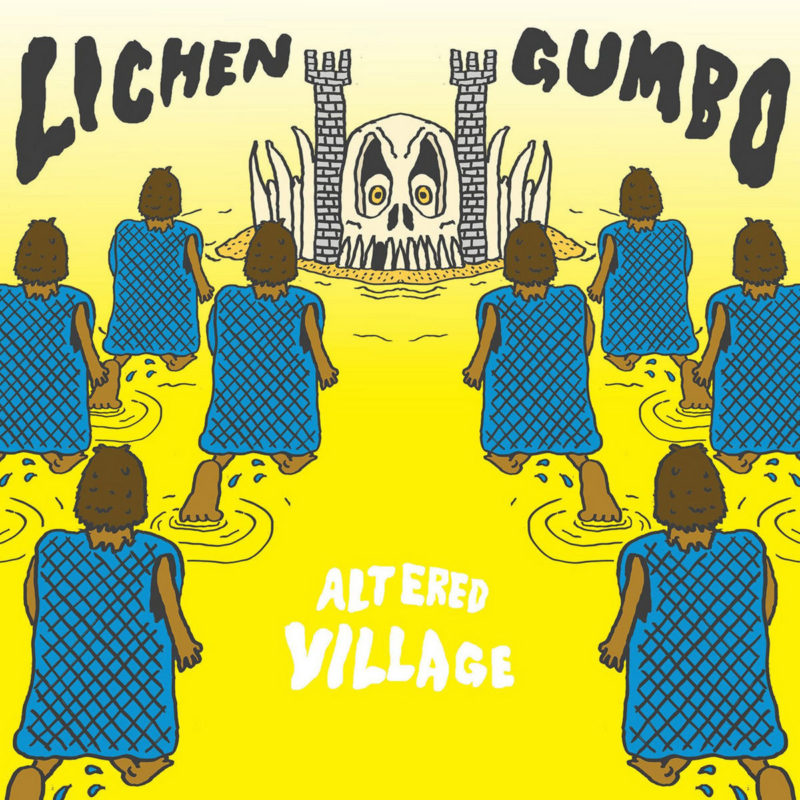 Lichen Gumbo
LP, edition of 200 copies.
co-released with Artsy Records, Jumatsuga and Lal Lal Lal.
Lichen Gumbo's new album Altered Village is an eight-song ode to Siilinjärvi. On the record, straightforward rock is overshadowed by metallic banging, crumbles in electric mud and is suffocated in Savonian turf. The cabin fever-sound world has been created in two-room flat of an apartment building in Vantaa and within the unique circumstances of Stockholm Electron Music Studio.

Olli Aarni, an artist working in the international field of experimental music, is responsible for Lichen Gumbo's sound worlds. The compositions are provided by Ville Oinonen, a singer-guitarist at Atom Mouth Gimlies.