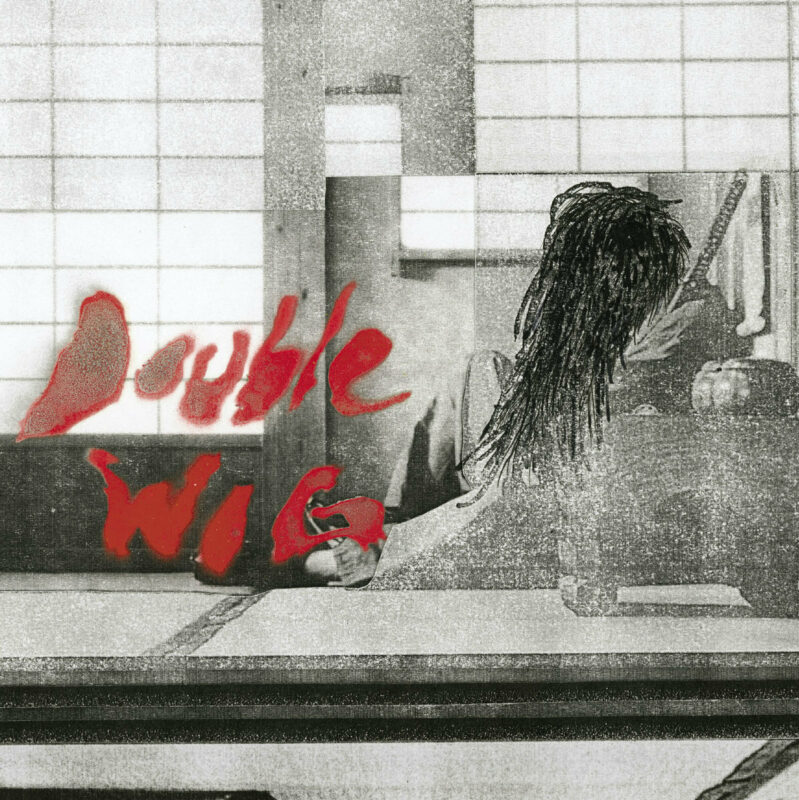 Double Wig
Double Wig's debut s/t LP opening with excellent, and aptly titled Harmonium, which then leads right into the propulsive jammer Broken Cup, completed with total-Neu vibes. When Your Mask, a total curveball, is creepy and disturbing in the best possible way. Is this a Lord of the Rings thing? I saw the cartoon version in like 1981 or something. I'm more of a Watership Down person but whatever... Gone Circling closes out the A side, sounding like KARP slowly sinking in quicksand.

The B side opens with Tarantula Hill (named after the venue it was recorded at), a secret C.B. radio broadcast of earth moving equipment communicating to each other before they start crushing small buildings. Is this what Jimi Hendrix's set at Woodstock sounded like to the dude trapped in the porta-potty while tripping on 10 hits of acid? The Flayed Bell reminds me of being 10 or 11 years old and going to the shore of Lake Ontario in the winter and watching the icy waves smash into the shore and feeling elated and horrified at the same time. The final track of this amazing release is A Turning Phase, which gives the feeling of going through subway tunnels filled with strobe lights, not knowing how fast or slow you are moving, and not sure if you're moving at all. Am I still breathing????
Double Wig is a band project headed by Clint Takeda, founding member of Bardo Pond, and recent bassist in a band assembled by Texas meta-blues legend, Jandek.
Takeda's Double Wig is an experiment in improv fuzz bass w/ doom pop vocals whispered through a wig trip fever dream. On occasion he is joined by ex-Bardo Pond and current Hot Snakes drummer, Jason Kourkonis to add "Pummel" to the "Fuzz".
Co-released with Feeding Tube Records.