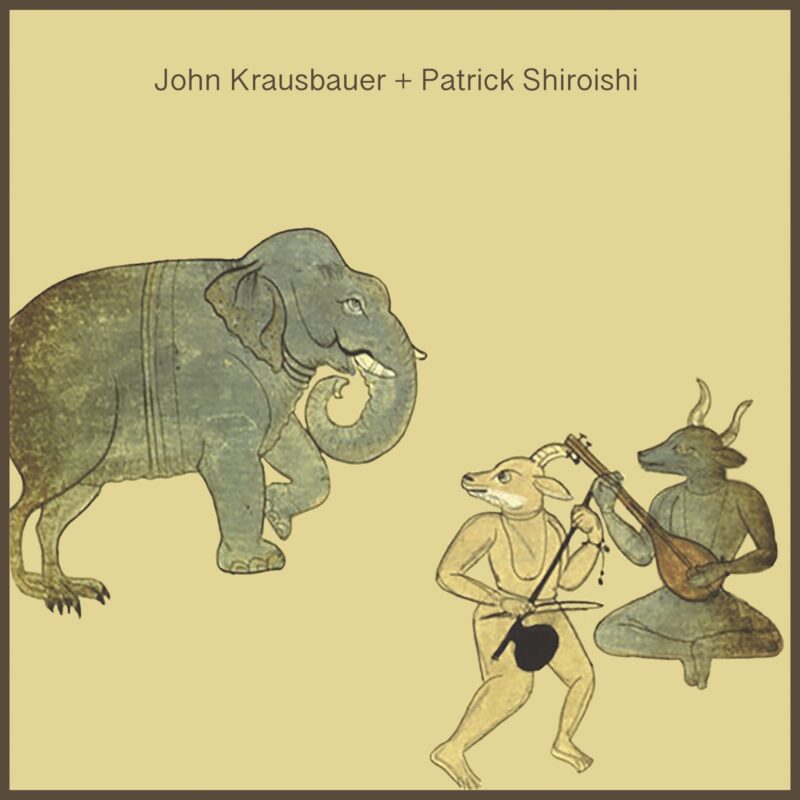 Patrick Shiroishi
/
John Krausbauer
High Life is like a mini-album, a short journey or guide. The perfect use of the 7" format, showcasing the range of this inventive duo with each playing their core instruments of violin (Krausbauer) and saxophone (Shiroishi), along with some organ drones and singing.

On the a-side, Bird's Song starts things off with John's beautiful pulsing organ swells, while Patrick comes in blustering and quick with a cacophony of notes. The world is waking up. They then set off traversing the dynamic range of the free-improv landscape on the title track High Life, with sharp interplay between the droning and soaring violin and skipping free-sax melodies.

On the b-side, the trek continues with Swing Low, as John's grinding Conrad-esque violin drones lay a base for Patrick's track-long skronking sax solo. They finish off the trip, and the 7", with the raga meditations of Tuning In & Turning On, all chanting voices and organ drone; the world lays its head down.

Patrick Shiroishi is a Japanese-American multi-instrumentalist and composer based in Los Angeles who is perhaps best known for his extensive and incredibly intense work with the saxophone. Over the last decade he has established himself as one of the premier improvising musicians in Los Angeles, playing solo and in numerous collaborative projects. Shiroishi may well be considered a foundational player in the city's vast musical expanse. Since the release of his 2013 solo debut Black Sun Sutra, Shiroishi has produced a hefty handful of LPs. Sometimes, his work is sprawling and bizarre. At other times, it's more subdued. But at the root of all of his endeavors lies strong musical partnerships, resulting in records that capture the freewheeling energy of all the musicians, collectively embracing spontaneity.

John Krausbauer is an American composer/musician, artist, writer, refusenik. He has performed his music and presented his A/V work in N America, Europe, Japan, and New Zealand. Additionally he has released around 30 recordings in solo, duo, and group contexts and will soon have his recent writings published by Witchhammer Press (NZ).


krausbauer: violin, keys, voice
shiroishi: saxophone, voice

recorded 2021 art: iraq 1400s

mastered by James Plotkin