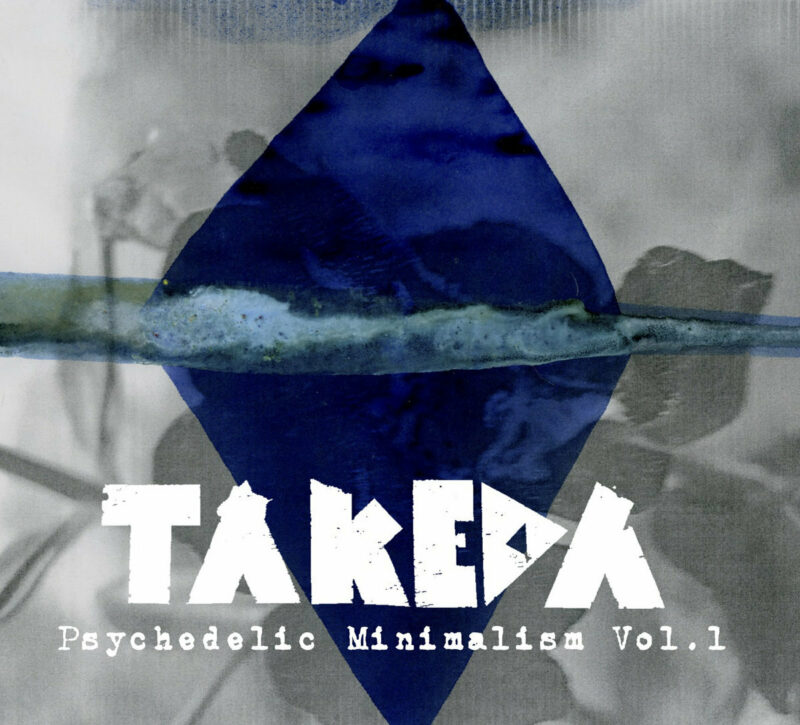 Takeda
Psychedelic Minimalism Vol. 1
CD
Psychedelic Minimalism Vol.1 is a collection of previously, and very limited, released material. These 4 long-form tracks were recorded on a Tascam 4- track from the beginning to late 2000's. They were specifically created as sound pieces that were played in a number of locations in and around Philadelphia, from galleries, to row house alley, to the gardens of the Morris Arboretum.

Clint plays bass, guitar, harmonium, toy piano, and tambourine, along with a mixture of field recordings. The tracks range from quiet meditative harmonium swells, to phased/fuzzed-out guitar, to thick and heavy bass and guitar drones.
Takeda is the solo project by Clint Takeda, founding member of Bardo Pond, and recent bassist in a band assembled by Texas meta-blues legend, Jandek.
Takeda also heads up Double Wig, an experiment in improv fuzz bass w/ doom pop vocals whispered through a wig trip fever dream, and on occasion, joined by ex- Bardo Pond and current Hot Snakes drummer, Jason Kourkonis.