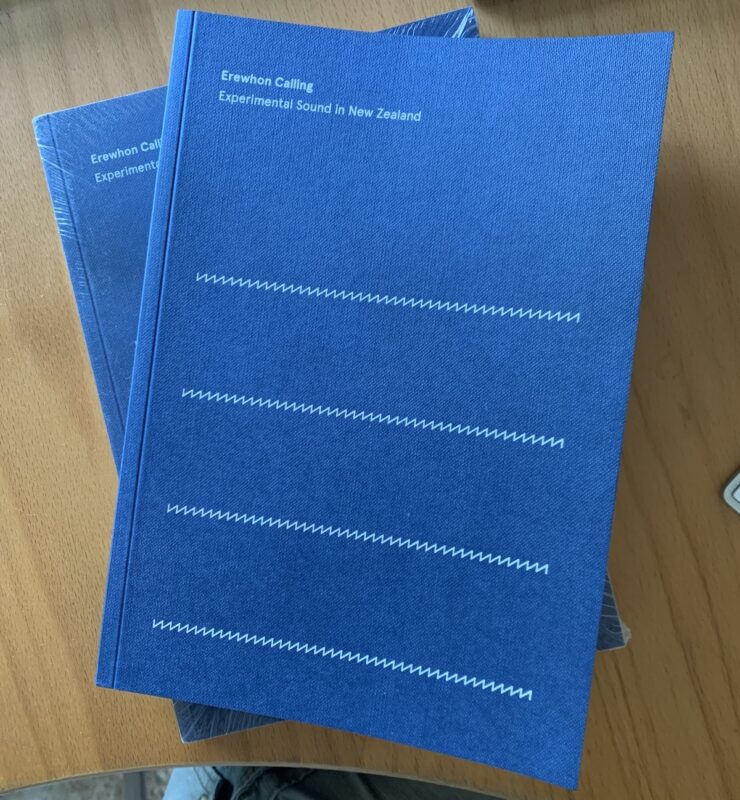 Various Artists
Erewhon Calling - Experimental Sound in New Zealand
Softcover
OUT OF STOCK
BACK IN STOCK!!!
Erewhon Calling: Experimental Sound in New Zealand is a lavishly-illustrated new publication from the Audio Foundation and CMR. It is a survey of how a bunch of antipodean misfits and malcontents have forged new ways and new reasons to make noise, here at the end of the earth. Edited by Bruce Russell (the Dead C.), in association with Richard Francis and Zoe Drayton; the aim of this volume is to survey the full range of 'non-standard' audio practices in contemporary NZ culture. The book's remit runs from the borders of composed art music, through improvised noise, to deconstructed 'rock'n pop filth'; and every genre, every scene, every permutation of unconventional audio practice in-between. The aim is not to be comprehensive (there is literally too much vitality and diversity for any book!). The hope is to 'throw a good handful of gravel into the pool'. While not every eel will have been hit, the surface will have been rippled from shore to shore, which is more than anyone else has even attempted before.
Features writings from Michael Morley, Bruce Russell, Byron Coley, Alastair Galbraith, Witcyst, Campbell Kneale, Antony Milton, Jon Dale, Kraus, Peter Stapleton, Omit, Kim Pieters, Rosy Parlane, and many, many more!
This took a bit to get in stock, and the shipping from NZ was rough, hence the slightly high price.